NEW!
Untold Rainbows – Personal Recollections
Poems, personal essays, and a short story inspired by events in the life of
Springfield, Illinois writer, Gary C. Vitale from his youth to maturity and old age.
Includes an audio disk of the author reading his poems. See and hear more.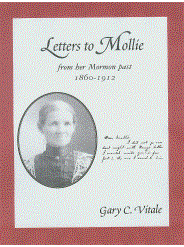 Letters to Mollie from Her Mormon Past: 1860-1912
is a special publication. It is a book of transcribed private letters - primarily from people in and around Pleasanton and Lamoni, Iowa, nearby northern Missouri and parts of Illinois. They were written to Miriam "Mollie" (Works) McNutt, the orphaned niece of Brigham Young. While her friends and family worked to establish the Reorganized Church of Jesus Christ of Latter Day Saints — opposing the polygamy of the Utah "Brighamites"— Mollie received letters. Some were from Union soldiers; some from their wives, at home worrying. Most were from young women like Mollie who grew from being a hired girl to become the wife of an Illinois farmer, or a Missouri laborer, or an Iowa minister and legislator.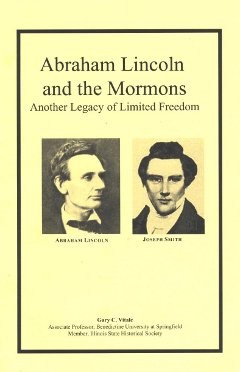 Abraham Lincoln and the Mormons - Another Legacy of Limited Freedom.
In a 20-page fully annotated and illustrated booklet, the author traces Lincoln's involvement with Mormons and the efforts of men who came after him– Justin Smith Morrill, George Franklin Edmunds, and Charles Zane– to rid America of what many called the Muslim, or Mohammedan, practice of polygamy, as much a limitation of our freedom of religion and states' rights as the abolition of slavery is. See More.